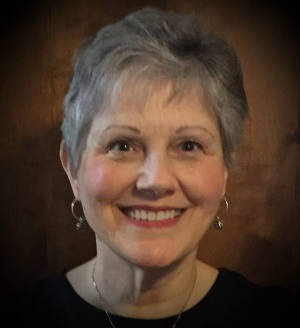 Linda Hazel Handy, age 71, of Three Rivers went to be with her Lord peacefully on Thursday, Jan. 24, 2019, surrounded by her loving family at Rose Arbor Hospice. She was born on Jan. 29, 1947 in Cleveland, the daughter of the late Cameron and Claire (Denny) Wortinger.
Linda married the love of her life, Ken Handy, on April 15, 1966 at St. Paul's Lutheran Church in Centreville. Together they raised their children in Three Rivers. Linda was a loving, devoted wife and mother who cherished her family and friends. Raising her children in their younger years, Linda went on to be employed with Dr. Bud Malinowski and then as office manager for Dr. John Schroer in Constantine.
Her loving memory will be cherished by her husband of 52 years, Ken Handy of Three Rivers; three children, Rebecca (Christopher) Scheel, Ken Handy, and Daniel (Dawn) Handy; four beautiful grandchildren; her sister, Judy (Bob) Hagelgans, and brother, Loren (Lori) Wortinger; as well as many nieces, nephews and beloved friends.
The family will receive friends from 6:00 to 8:00 p.m. on Sunday, January 27, 2019 at the Hohner Funeral Home in Three Rivers.
The funeral service will be held at 11:00 a.m. on Monday, January 28, 2019 at St. Michael Evangelical Lutheran Church in Portage, with the Rev. Paul Naumann officiating. Visitation at the church will start at 10 a.m.
Following a luncheon at the church, interment will be held at Lower Flatbush Cemetery in Three Rivers.
In lieu of flowers, memorials may be donated to St. Michael Lutheran School or Rose Arbor Hospice. Envelopes are available at the funeral home and church. Online condolences may be shared at www.hohnerfh.com.