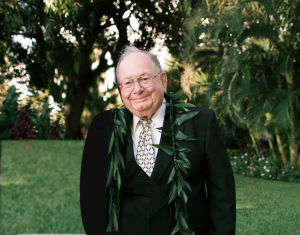 Michael H. Deskovitz, age 82, of Lake Templene, passed away at Borgess Medical Center on Tuesday, January 29, 2019.  He was born in Detroit on June 19, 1936, a son of Mike and Esthma (Darensburg) Deskovitz. He graduated from Wyandotte Mt. Carmel High School and went on to play football for the University of Detroit before graduating from Lawrence Tech.
On August 23, 1958, he married Adelaide "Addie" Kaiser at St. Mary's Catholic Church in Muskegon. She preceded him in death on September 25, 2013.  Michael worked as CFO in hospital administration in Detroit and Mt. Pleasant. He was a very involved member of St. Clare Catholic Church in Centreville for the past 25 years.  He loved the water, his friends, and spending time with his grandkids.
Michael is survived by his children John Deskovitz, Sarasota, FL, Cynthia Deskovitz, Kalamazoo, Patrice (Michael) Skalitzky, Byron Center, and Mary Beth (Roger) Bliss, Traverse City; grandchildren Kristen, Kendra, Justine, John, Katelyn, Patrick, Daniel, Alyssa, Connor, Andrew, and Alayna; great grandchildren Amelia, Estelle, Raquel, Josephine, James Henry, Shepherd, and Suzanne; and brother Richard Deskovitz, Alden.
He was preceded in death by his parents, wife Addie, son Mike Deskovitz, and brother Robert (Louise) Deskovitz.
Relatives and friends will be received on Tuesday, from 2 to 4 and 6 to 8 PM at Eley Funeral Home, Centreville. The rosary will be recited at 7:30PM at the funeral home.  A Mass of Christian Burial will be held Wednesday at 11AM at St. Clare's Catholic Church, Centreville.  Fr. Antony Rajesh will officiate.  An interment of ashes will be at a later date in Prairie River Cemetery.  Memorial contributions can be directed to St. Clare Catholic Church.