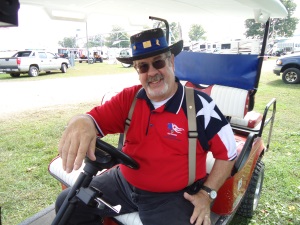 To all my Chinese friends, I wish you a very Happy New Year. To everyone else, I wish you a day filled with much happiness and the best of luck.
If you enjoy being outside enjoying whatever winter has to offer, you'll want to Discover Winter Nights at Dr. T.K. Lawless Park, near Vandalia this Saturday evening, February 9, from 5 till 9 PM. Located at 15122 Monkey Run Street, weather permiting, you and the family may enjoy tubing the lighted tubing hills. They will provide the tubes, or you may bring your own. They also have three miles of lighted cross-country ski trails. A winter evening wouldn't be complete without a warm bonfire, so they'll have that also. For the less adventurous, they have tractor-pulled sleigh rides, crafts for the kids in the community building and a few outdoor crafts in the Schug Pavilion. For those who enjoy winter biking, a mountain bike trail is also on the property. All of this can be yours for $2 per person. It might be a good idea to give them a call at 269-445-4456 before leaving home. Just in case Mother Nature has decided not to cooperate.
Here are four things that might make you smile:
The man who fell into an upholstery machine is fully recovered.
If clowns attack, go for the juggler.
My fear of moving stairs is escalating.
Never play leapfrog with a unicorn.
A week from Thursday, February 14, is Valentine's Day. Most everyone thinks of it as a day when gentlemen show special attention to the ladies in their life. Giving your lady a bouquet of flowers or a box of chocolates are two traditional gifts. This is one way of keeping peace in a relationship. However, since women's lib has come into existence, traditions have changed. Women want to be regarded as equal to men in every way possible and I'm all for that. Most gentlemen don't want these traditions to change. Most ladies are happy to keep things the way they have always been also. For those ladies who might be heavy into women's liberation and get upset when a gentleman holds a door for them or tries to help her with her coat, I offer these suggestions:
Accept graciously any gift that is given in love.
Remember that man in your life with maybe a six-pack of premium beer.
Reciprocate with any favor that is done for you with one of equal importance.
I recently made a quick trip to Indianapolis, going down one day and returning the next. Going south was the portion of the venture that was important time-wise, so the Indiana Toll Road and I-69 were used. The return trip north Indiana-13 was the route used. Both trips took just about the same amount of time, but the trip home was a bit more relaxing. Less traffic and more to look at were two factors that resulted in a more relaxing trip. I know a couple who avoid the interstates whenever possible. They see more of the country and have a better time all around. I'm pretty sure they have a better quality of life and see the real America. Indiana is a beautiful state and it's worth seeing it at a more casual pace. The next time you travel, I suggest you leave the interstates to the truckers.
Closing with a few words of wisdom:
"The tragedy of life is not that it ends so soon, but that we wait so long to begin it."
~ Richard Evans
"You can't build a reputation on what you are going to do." ~ Henry Ford
See you Out and About!
Submitted by Norm Stutesman