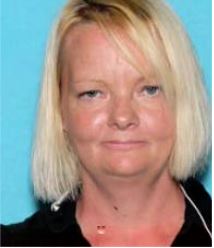 Schoolcraft Police Chief Bryan Campbell has issued a media release regarding a missing person.
Campbell said 38-year-old Kristy Ann Williams, also known as Kristy Bishop, has not been seen by friends or family members in the past month.
Williams stands 5-foot-5 and weighs about 150 pounds. She has blond hair, blue eyes and was last seen at her residence in Schoolcraft.
Campbell said Williams does not have a vehicle and she may have stopped taking medication for a mental-health condition.
Williams has contacts in Indiana and Ohio.