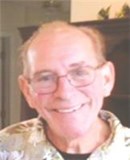 Richard Carl Detloff, age 68, formerly of Sturgis, passed away peacefully April 6, 2019.
Born in Mishawaka on April 27, 1950, to parents Carl and Rose Detloff, Richard grew up in Sturgis, where as a youth he played baseball and basketball and attended Trinity Lutheran Church.
Following graduation from Sturgis High School, he attended Michigan State University before moving to Ohio and then to San Clemente, Calif., where he lived for many years. An inveterate bridge player, Richard also was skilled at pool and competed in a number of tournaments. He also avidly followed college and professional sports, particularly the Michigan State Spartans (go green!).
Richard is survived by his sister, Carol Detloff Cole (Dallas); a nephew, Peter Cole (Jenny); a niece, Lori Cole Dowles (Greg); a great-niece, Cate Rose Dowles; and great-nephews Cole Dowles and Alexander and Levi Cole.
A graveside memorial service will be held at 11 a.m. Friday, May 17, at Sturgis Memorial Gardens, with the Rev. Calvin J. Kolzow officiating.
Arrangements have been entrusted to Hackman Family Funeral Homes of Sturgis.
His obituary is also at www.hackmanfamilyfuneralhomes.com, where personal messages of support may be left for the family.