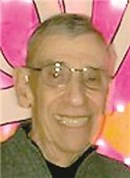 Noel H. Wiley, age 82, of Sturgis, passed away Thursday evening, May 9, 2019, at Borgess Medical Center in Kalamazoo.
He was born Nov. 20, 1936, in Chicago, a son of the late Edwin and Marjorie (Packard) Wiley.
Noel resided in Sturgis since 1964 coming from North Carolina.
He was a graduate of George Rogers High School in Hammond, Indiana. He furthered his education at Indiana University where he earned a Bachelor Degree in Public Health and later Master's Degree from North Carolina University also in Public Health.
He was married to Delores Vanator from 1959-1986 and they had three children. On June 18, 1994 he married Janice Remala in Sturgis.
Noel retired from the Branch, Hillsdale and St. Joseph County Community Health Agency where he served as Environmental Health Director and at the time of his retirement he held the position of Health Officer.
Noel was a member of the First United Methodist Church. Following the footsteps of his father he served as a Boy Scout leader for many years taking several of his troops to National Jamborees. He enjoyed playing golf with friends, fishing, swimming, bicycling and woodworking and he was an avid loyal fan of Indiana University Hoosiers.
Noel is survived by his wife: Janice; one daughter: Jennifer (John) Steele of Sturgis; two sons: Bryan Wiley of Rapid City, South Dakota and Richard "Scott" (Patricia) Wiley of Rapid City, South Dakota; 11 grandchildren: Joshua (Erica) Wiley , Caleb (Ashlee) Wiley, Nathan (Taylor) Wiley, Moriah Steele, Gabriel Steele, Daniel Steele, David Steele, Claire Steele, Christopher Steele, Katherine Steels and Isaac Steele; three great grandchildren: Liam Wiley, Connor Wiley and Emery Wiley; one brother: Edwin "Ted" Wiley of Milwaukee, Wisconsin; brother-in-law: David Blackledge of Carlisle, Pennsylvania and several nieces and nephews.
He was preceded in death by his parents; one sister: Diana Blackledge and sister-in-law: Barbara Wiley.
In accordance with his wishes cremation has taken place. The family will receive friends from 10:00 to 11:00 A.M. Monday at the First United Methodist Church in Sturgis where a memorial service celebrating and honoring the life of Noel H. Wiley will begin at 11:00 A.M. Monday. The Rev. Jeanne Garza will officiate. Private burial of the ashes will take place at Oak Lawn Cemetery in Sturgis at a later date.
The Hackman Chapel of Hackman Family Funeral Homes, 114 S. Nottawa St., Sturgis, MI 49091, 269-651-2331 is entrusted with the arrangements.
The family suggests those wishing to make a memorial donation in Mr. Wiley's memory consider the First United Methodist Church, 200 Pleasant Ave., Sturgis, MI 49091.
The obituary is also at www.hackmanfamilyfuneralhomes.com where personal messages of support may be left for the family.