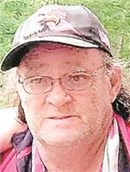 Samuel Daniel Tullos, age 69, of Three Rivers, passed away Tuesday, May 21, 2019, at Borgess Medical Center in Kalamazoo.
He was born May 3, 1950, in Luise, Miss., a son of Sherman and Betty (Horton) Tullos.
Samuel was born and raised in Mississippi and worked as a migrant worker in the cotton fields as well as working in catfish ponds.
On April 22, 1972, he married Carol Merkle in Sturgis. While living in the Sturgis area, he was employed at Sturgis Foundry and help start and worked at Sturgis Iron and Metal.
He enjoyed watching Westerns on T.V.
Surviving are his wife, Carol; two sons, Samuel (Shannon) Tullos Jr. of Sturgis and Jessie Tullos of Three Rivers; seven grandchildren; eight great-grandchildren; his mother, Betty Tullos of Sturgis; five brothers; three sisters; several nieces, nephews and cousins; and an adopted daughter, Maylor Black, and her son, Daniel Black, who both are like family.
He was preceded in death by his father, Sherman; a daughter, Hope Marie Bauder; and two brothers.
According to his wishes, cremation has taken place. A memorial service celebrating the life of Samuel D. Tullos will be held at a later date. Memorial donations may be directed to Hackman Family Funeral Homes, P.O. Box 9, Sturgis, MI 49091, to help with expenses.
His obituary also is at www.hackmanfamilyfuneralhomes.com, where personal messages of support may be left for the family.