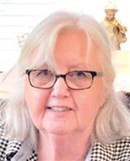 Betty Joan Burton, age 80, of Minneapolis, and formerly of Sturgis, passed away Saturday, March 16, 2019, at her home.
Betty was born Oct. 5, 1938, near Fort Wayne, a daughter of the late Clyde L. and Rhoda M. (Frazier) Burton. She spent her formative years in Allen County, graduated from Huntertown High School in 1956 and received both a bachelor's degree and master's degree from Ball State University in 1960 and 1962, respectively.
She was an English teacher at Sturgis High School from 1967 to 2001. Following her retirement, she moved to Minneapolis to be near family.
Most important to Betty, and her greatest joy was her family. As a teacher, she was dedicated to her students, championing their dreams when possible. Throughout her life, she was deeply appreciative of the arts and she actively pursued writing and photography. Human rights issues, especially the rights of the mentally ill, were of deep concern.
Surviving are her daughter and son-in-law, Anna C. Rieth and Patrick L. Bruch, and grandsons Patrick C., John A., and Christopher L. Bruch, all of Minneapolis. She also is survived by a sister, Patricia L. (Dale) Naugle of Fort Wayne, Ind.; a brother, Richard L. Burton, of rural Fort Wayne; and several nieces and nephews.
She was preceded in death by her son, Eric A. Rieth; and by her parents.
A celebration of life memorial open house will be held from 2 to 4 p.m. Sunday at Sturges-Young Auditorium, 201 N. Nottawa St., Sturgis. Visitation will be from noon to 2 p.m. Saturday, June 29,  at Sheets and Childs Funeral Home, 206 N. Main St., Churubusco, Ind., followed by a memorial service at 2 p.m. Private graveside service and burial will be at Eel River Cemetery, Allen County, Ind.
Memorials may be made to National Alliance on Mental Illness.
Online condolences to the family www.sheetsandchilds.com.