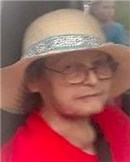 Cecelia Diane (Brooks) Huber, age 66, of Sturgis, passed away Thursday, July 18, 2019, at Three Rivers Health.
She was born May 6, 1953, in Harrisburg, Ark., a daughter of Billy Wayne and Hazel (Minor) Brooks.
Cecelia moved from Arkansas to Indiana and graduated from New Carlisle High School in 1972. She also lived in Ohio and Michigan.
On June 19, 1999, she married David Huber at Camp Fort Hill.
She had been employed by I.A.C. in Mendon and was active in Just Another Farm & Rescue.
Cecelia enjoyed collecting dolls, sewing, reading, camping, horses, movies, the annual family reunion and cooking, often using her family as taste-testers for new recipes.
Surviving are her husband, David; two daughters, Brandy K. Pollard and Devin (Joe) Heitger; a son, David (Laura) Huber Jr.; three grandchildren, Alex and Jessica Pollard and Trevor Huber; a great-granddaughter and one on the way; her mother, Hazel Brooks; her three dogs, King, Reba and Adam; two brothers, Billy (Lori) Lindsey and Kevin (Renee) Brooks; two sisters, Mitzi (Greg) Brewer and Nanci Lindsey; and several nieces,d nephews and cousins.
She was preceded in death by her grandparents; her father and an infant daughter.
According to her wishes, cremation has taken place. A memorial service celebrating the life of Cecelia D. Huber will be held at the family Reunion at Camp Fort Hill. In lieu of flowers, the family suggests memorial donations in her memory be directed to Just Another Farm & Rescue. Envelopes are available at Hackman Family Funeral Homes, Sturgis, which has been entrusted with arrangements.
Her obituary is also at www.hackmanfamilyfuneralhomes.com, where personal messages of support may be left for the family.