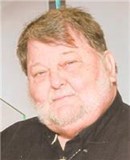 Charles Carl "Chuck" Walters, age 71, of Sturgis, passed away Sunday evening July 28, 2019, at University of Chicago Hospital in Chicago.
He was born May 28, 1948, in Sturgis, a son of the late Maurice King "Doc" and Rosella (Eisherman) Walters.
Chuck was a lifelong Sturgis resident and a graduate of Sturgis High School with the class of 1966. He furthered his education at Western Michigan University in Kalamazoo, where he earned a bachelor's degree in metallurgical engineering.
He owned and operated, with his brother, ACM Plastic Products in Sturgis. He also had worked as an engineer at Sturgis Foundry for several years and, while in high school, worked an internship that continued after graduation, building tools for Sturgis Mold Company.
Chuck was highly active in A.A. Area 34, where he was a past president and served as a national delegate. He enjoyed going to concerts and comedy clubs and loved traveling.
He is survived by his significant other, Marsha Loyer of Sturgis; a son, Jason King "Jake" Walters of Sturgis; a brother, Maurice William (Kathie) Walters of Sturgis; a brother-in-law, Ron Ratajczak of Lansing; a niece, Tabetha Weimann of Fort Wayne, Ind.; four nephews, Josh Crooks of Bronson, Eugene Walters of Fort Wayne, Ind., Richard Ratajczak of Virginia Beach, Va., and Ryan Ratajczak of Lansing.
He was preceded in death by his parents; and a sister, Rosemary Ratajczak.
The family will receive friends from 4 to 7 p.m. Friday at Hackman Chapel of Hackman Family Funeral Homes, 114 S. Nottawa St., Sturgis. Funeral services celebrating the life of Charles C. Walters will be held at 2 p.m. Saturday at St. John's Episcopal Church in Sturgis. The Rev. Father James Lively will officiate. In accordance with his wishes, cremation will follow the service. Private burial of the ashes will take place at a later date at Oak Lawn Cemetery in Sturgis.
The family suggests those wishing to make a memorial donation in Chuck's memory consider Alcoholics Anonymous, Michigan, District 02 Area 34.
His obituary is also at www.hackmanfamilyfuneralhomes.com, where personal messages of support may be left for the family.