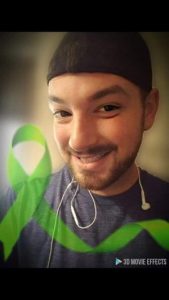 Derek A. Campbell-Copus, age 27, peacefully passed away on Friday, July 26, 2019 surrounded by his family after battling cancer.
Derek was born in Seymour, IN on July 9, 1992, a son of Lori Campbell. He attended Centreville Public Schools with the class of 2010, and later received his GED. He enlisted in the United States Navy, and was medially discharged during basic training. Derek most recently worked for Taco Bell in Three Rivers and American Axle.
Surviving Derek are his mother Lori Bolender, fiancé Darryl Morton, brothers Jay (Melissa) Back, Cody (Stacie) Back, and Sam (Heather) Campbell; nieces and nephews Travis, Savannah, Wyatt, Arianna, McKinlee, Taylor, Brooke, Jerzi, Pyper, and Max; grandmother Norma "Mamaw" Campbell; and several aunts, uncles, and cousins.
Relatives and friends will be received on Tuesday, July 30 from 2 to 4 and 6 to 8 PM at Eley Funeral Home in Constantine. Cremation will follow. In lieu of flowers, memorial contributions can be made to Eley Funeral Home to help the family with expenses. Online messages can be left for the family at www.eleyfuneralhomes.com.