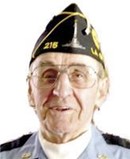 Willard Dee (Bill) Bender, age 88, of Sturgis, passed away Friday, Aug. 16, 2019, at his home, surrounded by his loving family.
He was born Aug. 26, 1930, in Goshen, Ind., to Elmer and Mary (Troyer) Bender. He was one of 16 children (full, half and step). He was preceded by brothers, Elmer and Lavern Bender; half-siblings Lydianna (Troyer) Kaufman, Perry Troyer, Ruthie (Troyer) Smucker and David Troyer; and step-siblings Dan and Amzie Troyer, Barbara (Troyer) Lahman and Fannie (Troyer) Slaybaugh.
Bill is survived by half-siblings Johnny and Orlie Troyer, Susie (Troyer) Hostetler and Edna (Troyer) Wickey; and a step-sibling, Sam Troyer.
On Dec. 31, 1956, Bill married Mary Long and they had four children, Deborah of Kalamazoo, Gary (Predeceased) of Burr Oak, Michael and Chris Baldwin of Sturgis and Connie (Bender) and Chris Kegerreis of Pennsylvania. Bill had four grandchildren, Jessica Bender, Cara Kegerreis, Jocelyn Hunt and Cassandra (Hunt) Hambright. Bill had four great-grandchildren, Devon Beller, Katelyn Hook, and Wyatt and Sadie Hambright.
Bill was a Korean War veteran. He attained the rank of corporal from 1951-1953. He served in Germany in 1952 with the 31st Hospital Train. He was a life member of American Legion post #215 and past Commander of the Honor Guard. Bill was a life member of VFW post #1355.
Bill was employed for 42 years with Kirsch Company as a millwright and active member of the local union 797 while employed with Kirsch.
Bill also was a great public servant. He volunteered his time coaching Little League baseball, as a 4-H leader and was an active member of First Presbyterian Church of Sturgis since 1960.
The family will receive friends and relatives from 9:30 to 10:30 a.m. Monday at First Presbyterian Church, 1320 S. Lakeview Ave., Sturgis. Aservice celebrating the life of Willard D. (Bill) Bender to be held at 11 a.m. Monday at the church, with the Rev. Michael Wicks officiating.
Interment and graveside services with full military honors by the U.S. Army Honor Guard and the LaGrange American Legion Honor Guard will take place at Greenwood Cemetery in LaGrange, Ind.
Memorial donations may be directed to the church. Envelopes are available at Hackman Family Funeral Homes, 114 S. Nottawa St. or 807 E. Chicago Road, Sturgis.
His obituary is also at www.hackmanfamilyfuneralhome.com where personal messages of support may be left for the family.