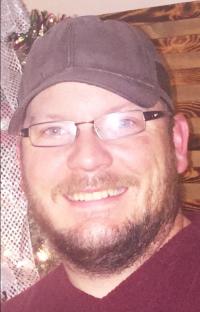 Richard Ray "Brink" Rood, Jr., age 32, of Mendon passed away early Tuesday morning, Aug. 13, at Three Rivers Health. His death was very unexpected and was due to natural causes. He was born on June 29, 1987 in Elkhart, to Richard, Sr. and Jo  (Sigman) Rood.
On June 1, 2013 in Bristol he married Brandy Barnett, she survives. Survivors in addition to his wife are sister, Sonny (Kraig) Kliewer of Bristol, Ind.; grandmother, Donna Saunders of Middlebury, Ind.; grandparents, Walter (Darlene) Rood of Bristol, Ind.; mother-in-law, Barbara Barnett of Mendon; father-in-law, Dennis Barnett of Sturgis; brother-in-law, Brandon Barnett of White Pigeon; sister-in-law, Christy Barnett of Mendon..
Brink was working at Menards in Three Rivers and was a gun enthusiast, especially of the AR-15. He enjoyed golfing and working around his house, he loved spending time with his family, friends and animals.
Visitation will be from 10 a.m. – 2 p.m. on Saturday, Aug. 17, at Miller-Stewart Funeral Home, 1003 South Main Street Middlebury, IN. Funeral services will be at 2 p.m. on Saturday also at the funeral home. Services will be conducted by Pastor Rod Holmes. Burial will be in Mendon Cemetery, Mendon, Mich. Memorials may be given to Middlebury Youth Soccer.  Online condolences may be offered at millerstewartfuneralhome.com.