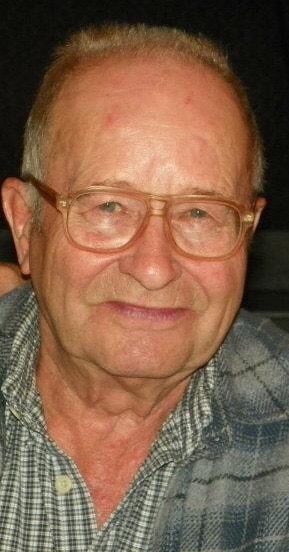 James Lewis Gage, age 86, of Three Rivers, passed away peacefully on Tuesday, August 14, 2019 at the Bowman House.  James was born on January 8th, 1932 in Kalamazoo, the son of the late Beryle and Dorothea (Yeomans) Gage.
James was born and raised in Three Rivers where he graduated with the class of 1949.  On July 1st, 1956 James married the love of his life Mrs. Phyllis (Brewster) Gage and together they raised four beloved children.  Daughters, Debra (Robert) Osborn, Pamela (Michael) Heivilin; sons, Douglas (Jammie) Gage, Brenda (Patrick) Kinsey; seven adored grandchildren, Cristy Sutton, Brandon Gage, Jason Heivilin, Logan Heivilin, Beau Osborn, Meryl Cabrera, and Cara Fandrich; six great grandchildren; three brothers, Vera Wood, Ralph Gage, and Donald (Jake) Gage.
Mr. Gage was preceded in death by two sisters, Sheila Harrison and Janet Disbro.
Memorial services will be held 12:00 noon Monday, August 19th, 2019 at the First United Methodist Church, 215 N. Main St, Three Rivers, MI 49093 with Rev. Heather McDougall officiating.
Memorials may be donated the St. Joseph County Animal Rescue Fund (A.R.F.)  Envelopes are available at the Hohner Funeral Home in care of James' arrangements.