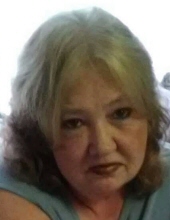 Kathleen R. Clinton, age 58, of Three Rivers, died on Thursday, August 1, 2019, at Ascension Borgess Hospital in Kalamazoo.
Ms. Clinton was born on March 12,1961, in Fort Wayne, to Phillip R. and Deborah (Searle) Thompson.
Kathy loved to ride horses and was a former member of the LaGrange County 4-H. She worked as a care provider in the home health care industry.
Surviving is her mother, Deborah Thompson of LaGrange; a daughter, Jami R. Sites of LaGrange; a son, Joshua R. Clinton of Plano, TX; three grandchildren, Kimberly Sites-McKowen, Caitlyn Sites-McKowen, and Jason Clinton; a brother, Matthew T. (Susan) Thompson of LaGrange, IN; a sister, Amy (Steve) McKowen of Wolcottville, IN; and her care giver, Jimmy Vaillancourt of Three Rivers.
Preceding her in death was her father Phillip R. Thompson.
Funeral services will take place on Wednesday, August 7, 2019, at 3:00 pm at Frurip-May Funeral Home, 309 W. Michigan St., LaGrange, IN. Pastor Russell Hepler will officiate the services.
Burial will follow at Greenwood Cemetery in LaGrange.
Visitation will take place from 1:00 pm until the service time at 3:00 pm at the funeral home.
Memorials may be given to American Cancer Society.