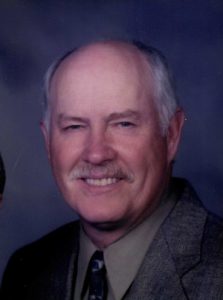 Larry E. Mast, age 71, of Mendon, died on Saturday, October 19, 2019 at his home following a lengthy illness. He was born February 23, 1948 in LaGrange, a son of Amos and Amanda (Yoder) Mast. Larry earned his GED while serving in 1W service in Sarasota, Florida.
On January 5, 1979 he married Esther J. Schwartz at Locust Grove Mennonite Church. Larry was a lifelong farmer and member of Calvary Chapel in Sturgis. He enjoyed traveling, playing guitar, and cherished time spent with his grandchildren. He supported missions through short-term building trips and was a member of Gideon's International for over 40 years.
Surviving are his wife Esther Mast, Mendon, children Regina (Merlin) Bontrager, Middlebury, Roxanne (Jeff) Stevens, Centreville, Larry Daniel (Danae) Mast, Mendon, and Emily R. Mast, Mendon; 21 grandchildren; 1 great grandchild; 4 brothers Merv, Maynard, Merl, and Marlin Mast; and sister Karon Graber.
He was preceded in death by his parents and grandson Brett Bontrager.
Relatives and friends will be received Wednesday from 10 am to 7 pm at Calvary Chapel in Sturgis. Religious services will be held at 10 am Thursday at Calvary Chapel with Bishop Dana Stauffer officiating.
Memorial contributions may be directed to Gideon's International.
Arrangements are being handled by the Schipper Funeral Home, Colon.