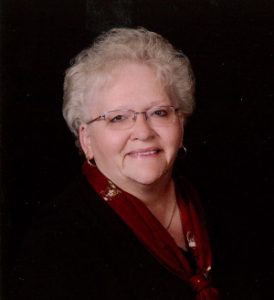 Mary Kowalik, age 72, of Mendon, died Thursday, Nov. 21, 2019 at Ascension Borgess Medical Center in Kalamazoo with her family at her side. She was born in Aschaffenburg, Germany on Aug. 4, 1947 the daughter of John and Irene (Poetek) Ziolkowski. The family immigrated to the U.S. in 1951 and settled in the Kalamazoo area. She was married to Chester J. Kowalik on Feb. 6, 1965 at St. Mary's Catholic Church in Kalamazoo. They continued to reside in Kalamazoo until retiring to Mendon in 1997. Chet passed away on Dec. 14, 2009.
Mary was employed as a secretary for several Kalamazoo area businesses, retiring from Griffin in 1986. She proudly earned her high school diploma in 1984 from the Portage Schools Adult Education program. She was a member of St. Catherine Catholic Church and later St. Edward Catholic Church and the Altar Society. She was a volunteer for numerous church events and was a great cook. She continued to honor her Polish heritage during all family events.
Mary is survived by three children, Robert (Carolyn) Kowalik of Walled Lake, Tim Kowalik of Mendon and Stacey (Delon Horton) Kowalik of Portage; five grandchildren, Robert Kowalik, Madalynne Kowalik, Anthony Kowalik, Stacisha Kowalik and Jazmin Horton; two brothers, Joe (Liz) Ziolkowski of Allegan and Henry (Lynn) Ziolkowski of Kalamazoo; a sister, Annie Owsiany of Mattawan; and several nieces and nephews. She was preceded in death by her parents; husband, Chet; brother, Gregory Ziolkowski; and brother in law, Thomas Owsiany.
The family will receive friends from noon to 3 pm on Monday at the Eickhoff Funeral Home in Mendon, where the Rosary will be recited at noon. The funeral mass will be celebrated 11:00 am Tuesday, Nov. 26, 2019 at St. Edward Catholic Church in Mendon with Msgr. Thomas officiating, followed by a reception in the social room of the church. Prayers before mass will be 10:00 am Tuesday at the funeral home followed by a procession past the Kowalik home, then back to St. Edward for the 11:00 am mass. Memories and condolences may be shared online at www.eickhofffuneralhome.com