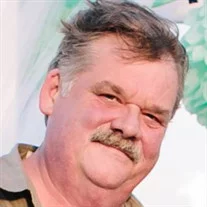 Patrick W. Welch, age 63, of Three Rivers, passed away November 1, 2019, due to complications of recently diagnosed Melanoma Cancer. The son of the late Homer and Virginia Welch, Patrick was born and raised in Seattle, Washington.
Patrick attended West Seattle High School Class of 1974 and became a reservist in the National Guard. He spent many years working in Bioremediation for Seattle Tank. Moving to Michigan later in life he worked at Gahan Precision Cast Products, as a Millwright at Leland Engineering and most recently Menards. Hobbies included Wilderness and Urban Survival Training, Hunting, and Fishing.
Patrick is survived by his children, Cheryl (Chad) Schafsnitz, Matthew (Bonnie) Welch, and Benjamin (Katrease) Eastman; grandchildren, Tyler, Nathan, and Cameron Schafsnitz, Eisley and Isaiah Welch, Aidan, Peyton, and Holden Eastman.
Cremation has taken place. A celebration of Patrick's life will take place Saturday, November 23, 2019 at 11:00 am. First Baptist Church-Newburg, 13021 Born Street, Jones, MI 49061.
To express your condolences, please visit www.fischerfuneral.com