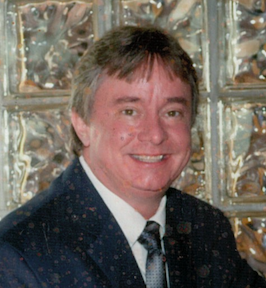 Don Ricky "Rick" Spoerner, age 55, of Mendon, passed away unexpectedly on Tuesday, December 17, 2019 at his home. Rick was born in Indiana on March 16, 1964. He graduated from Centreville High School in 1982. He was currently working for KS Auto in Sturgis as an office manager for the past five years. Previously, he was a manager at O'Reilly's in Battle Creek and a parts manager at NAPA in Sturgis for over 15 years. On January 24, 2015, he married Jill Shearer at Riverside Church in Three Rivers.
Rick was a risk taker, enjoying going scuba diving, sky diving, and doing anything adventurous. He was a devoted member of Riverside Church in Three Rivers, and also was a former trainer for the St. Joseph County Dive and Rescue team. He loved the ocean, the gulf, the river, and was so happy to be able to live on the banks of the St. Joe River.
Surviving Rick are his wife Jill Shearer of Mendon, daughters Lauren (Gary) Neverske of White Pigeon, Tiffani (Jovan) Howard of South Bend, and Courtney Shearer of Elkhart; grandchildren Ayden, Artez, Ariyah, Averi, Kenneth, Femia, and Axel; and his beloved dog and best friend Cash. He was preceded in death by his parents Donald Spoerner and Audrey Lonzo.
Cremation has taken place. A memorial service will be held on January 11, 2020 at 1:00 PM at Riverside Church with Pastor Jamey Smith officiating. In lieu of flowers, memorial contributions can be given to the family, c/o Jill Shearer, to help with expenses.
Arrangements were entrusted to Eley Funeral Home, Centreville. Online messages can be left for the family at www.eleyfuneralhomes.com.