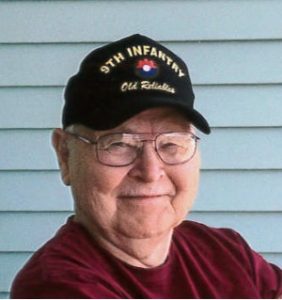 Robert S. "Bob" Munn, age 71, of Vicksburg, died Tuesday, Jan. 21, 2020 at his home following a long illness. He was born in Strauburg, Germany on Aug. 4, 1948 the son of the late Stanley J. and Margarete Ann (Selonke) Munn. After graduation from Vicksburg High School with the Class of 1966, Bob joined the U.S. Army and served in Viet Nam where he was awarded several combat medals. Upon returning home he worked briefly at the Kalamazoo Post Office. He was the coordinator of the Warehouse for Simpson Lee Paper Company for most of his working life, and for the last 15 years at Upjohn Pharmacia. Bob's hobbies included metal detecting, woodcutting, and attending stock car races. He especially looked forward to trail riding and vacations up north. He was a life member of the Veterans of Foreign Wars.
Bob was married to Theresa Ann Waldron in Las Vegas on Aug. 18, 1998. She survives along with sons Randy (Gina) Munn of Mattawan and Andy (Chaundra Hart) Munn of Plainwell; daughter, Dawn (Jack) Waldron; stepchildren, Melissa (Doug) Vrba of Mattawan, Tabitha Sehy of South Haven, and Matthew (Kelley) Sehy of Independence, KY; 14 grandchildren, Dustin, Joseph, Lauren, Madison, Jacob, Danielle, Ethan, Tyler, Bryce, Graham, Sophia, Addison, Dylan, and Nick; 3 great-grandchildren, Aryia, Aniyah, and Emma Jay; sister, Jane Crist of Vicksburg; brother, Jim (Sheri) Munn of Mendon; nieces and nephews.
The family will receive friends on Friday from 2 to 4 and 6 to 8 pm at the Eickhoff Funeral Home in Mendon. Funeral services will be at 1 pm Saturday, Jan. 25, 2020 at the Chapman Memorial Church of the Nazarene with Pastor Dave Downs officiating. The family will receive friends for one hour prior to service at the church. Military interment will take place in Vicksburg Cemetery. The family suggests that memorial contributions be directed to the Wounded Warrior Project. Memories and condolences may be shared online at www.eickhofffuneralhome.com.