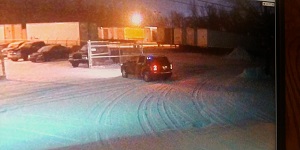 Sheriff's officials are investigating an incident involving a larceny from a motor vehicle in White Pigeon Township.
Sheriff Mark Lillywhite said deputies were called Feb. 13 to a business on River Street after a complaint was filed.
According to investigators, security cameras show a dark-colored SUV entering the employee parking lot shortly before 4 a.m. Suspects in the SUV broke into an employee's truck parked in the lot and stole an after-market JVC stereo.
Deputies are reviewing security-camera footage to potentially identify the owner of the suspect vehicle.