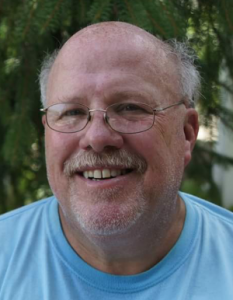 Robert James Babcock Jr., age 66, of Chapin, SC, formerly of Union, MI, died peacefully at his home on Saturday, February 22, 2020. He was born January 26, 1954 in South Bend, a son of Robert and Sheila (Gustafson) Babcock Sr. Robert graduated from Constantine High School in 1972. On June 23, 1973 he married Carla Creakbaum in Elkhart. Robert began his career with the Cass County Sheriffs Dept. in 1974 retiring as Detective in 2004. He was a member of and Former Deacon at Porter Baptist Church, Gideon's International and the Southwest Enforcement Team, "SWET". Robert was a loving and caring husband and father and cherished his grandchildren.
Surviving are his father Robert (Helga) Babcock, Sr., South Bend, mother Sheila Hobson, South Bend, wife Carla Babcock, Chapin, SC, son Robert (Jennifer) Babcock III, Chapin, SC, grandchildren Robert James Babcock IV, Gunther Douglas Babcock, Scarlett Noelle Babcock, Georgia Adalene Babcock, Giselle Marie Babcock and Violet Brielle Babcock, siblings Tracey (William) Stafford, Elkhart, Kurt (Heidi) Babcock, Noblesville, Terry Babcock, South Bend, Annette (John) Tysver, Walkerton, sister in law Sally Babcock, Walkerton, and several nieces and nephews. He was preceded in death by his step father Jerry Hobson and brother Jeffrey Babcock.
Relatives and friends will be received Wednesday from 2 to 4 and 6 to 8 pm at Eley Funeral Home in Constantine, and Thursday from 1 to 2 pm at Porter Baptist Church, Constantine. Religious services will be held Thursday at 2 pm at Porter Baptist Church. Interment will be at Shavehead Cemetery. Memorial contributions may be directed to the family or Porter Baptist Church AWANA. Online messages may be left for the family at www.eleyfuneralhomes.com.