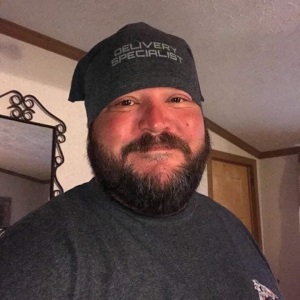 Raymond W. White, age 45, of Three Rivers, passed away on Sunday, June 14, 2020 from injuries sustained in a motorcycle accident.  Ray was born in Kalamazoo on May 27, 1975, a son of Raymond L. White and Donna Sue Hann.  He attended Three Rivers Public Schools.  Ray previously worked at Aquatics in Three Rivers for 13 years before obtaining his CDL and becoming a truck driver, of which he did for 8 years.
Ray loved riding his motorcycle.  He was a true outdoorsman, and especially enjoyed golfing and fishing.  He was a foodie, and you would always find him drinking a cold beer or eating a slice of bacon.
Ray is survived by his daughter Lainie White of Portage, her mother Audra Christine Evans of Portage, brothers Donny (Tammy) White of Three Rivers and Mickey (Michelle) White of Union, and nieces Taylor and Brittany White.  He was preceded in death by his parents Raymond L. White and Donna Schrader, and step-father Dale Russell Schrader, Jr.
According to his wishes, cremation has taken place.  A memorial "Last Ride" will take place on Saturday, June 27, 2020 at 2:00 PM, beginning at Eley Funeral Home, Constantine (280 S. Washington St., Constantine, MI 49042).  A Celebration Of Life will take place at 4:00 PM at 21101 M-86, Centreville, MI 49032.
In lieu of flowers, the family asks for donations to be made to the funeral home to help with expenses.
Arrangements were entrusted to Eley Funeral Home.  Online messages can be left for the family at www.eleyfuneralhomes.com.