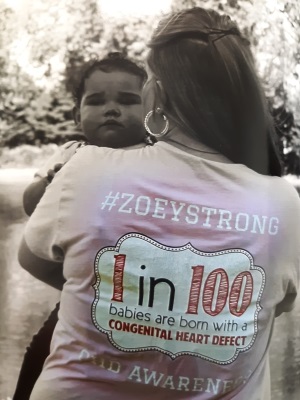 Zoey Kathleen-Lyn Land was born on November 10, 2017. She came into this world a fighter. Zoey was always quick to laugh and give attitude to her Aunts. Zoey peacefully passed away surrounded by family and loved ones on Monday, June 15, 2020 at 12:19 a.m. in her parents' home.
Zoey is survived in death by her parents Taylor and Jared Land, and her sisters Kinslee and Aniya. Also her grandparents Melvin Detwiler, Dawn O'Connell, Paul, and Deb Land. Her aunts and uncles Marie Land, John and Heather Moore, Anthony and Ashley Schulz, Ronaca Rosenbaum, Rayquan and Leona Reese-Hunter, Shasta Detwiler and fiancé Dominick Land, Ashley Detwiler and fiancé Justin Kent, and Kaleb and Isabel Detwiler, and her many cousins.
She is greatly missed by all who had the pleasure of knowing her.
Viewing services will be held at Hohner Funeral Home Wednesday, June 17 from 1 to 3 p.m. Due to limited amounts of people that can attend, we ask that you contact the family before arriving. Funeral arrangements will be made later this week.