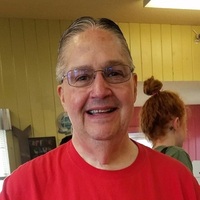 William "Rick" Commenator, age 71, of Iron River, MI, passed away on Tuesday, July 7, 2020 at UP Health System-Marquette.
He was born on April 1, 1949 in Lansing, the son of the late Ralph and Rita (Rickey) Commenator. Rick graduated from high school in Constantine with the Class of 1967.
Rick married Mary Blackmore on September 19, 1970 at Sacred Heart Church in Hudson, MI.  The couple celebrated their 49th wedding anniversary in 2019.
He was employed as the Iron River City Manager from 2002 to 2003.  Rick continued serving the City as a member of the Planning Commission and the Board of Review and also served on the Windsor Center Board and the West Iron County Sewer Board.  He was a member of St. Agnes Catholic Church and a Grand Knight in the Iron River Council 2300 Knights of Columbus.
Rick also belonged to Wildlife Unlimited of Iron County and the Upper Peninsula Sportsman Alliance.  He enjoyed hunting, fishing, and being a mentor for youth hunt and hunter safety instructor for over 50 years.
Rick is survived by his wife, Mary; son, Mark (Jessica) Commenator of Arlington, VA; daughter, Lisa (Luke) Merchant of Kalamazoo; brother, Ralph Commenator of Iron River; sisters, Patricia (Ron) Bilbrey of Essexville, MI, Cathy (the late John) Hartley of Hudson, MI, and Marni (Duane) Suliin of Iron River; nieces, nephews, extended family and friends.
He was also preceded in death by his sister, Karen Commenator; an infant brother; and his nephew, Derek.
A private Mass of Christian Burial will be held.
Interment was on Wednesday, July 15, 2020 at Resthaven Cemetery.
In lieu of flowers, the family suggests memorials be made to the Wildlife Unlimited Youth Hunt, UW Organ and Tissue Donation, or a charity of your choice.