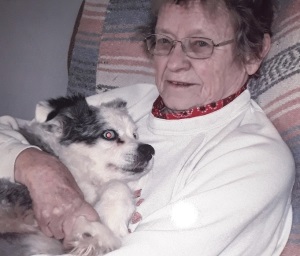 Janet Lee Hardy, age 82, of Leonidas, died Saturday, Sept. 12, 2020 at Bronson Methodist Hospital in Kalamazoo. She was born in Lawton on Nov. 25, 1937 the daughter of Joseph and Wilma (Cooper) Kline. Janet graduated from Schoolcraft High School in 1955 where she was awarded the Homemaker of Tomorrow. She was married to Clair G. Hardy on Dec. 8, 1956 in Portage. They resided in several Michigan communities before coming back to Portage, then retiring to Leonidas in 1971.
Janet was a homemaker and farm wife. She loved horses and was a member of the St. Joseph County Mounted Patrol. She was a member of the Michigan Paint Horse Association, the Tri-State Pinto Association, and was a leader of the 4-H horse program. She looked forward to the St. Joseph County Fair where she was a volunteer. Janet was the proprietor of the former Circle-H Western Wear in Vicksburg. She and her husband were members of the St. Joseph Valley Old Engine Association and enjoyed participating in the area old cars shows. She was a great cook, and enjoyed preparing for special occasions and caring for her family.
Janet is survived by her husband, Clair; two daughters, Keven (Fred) Woods of Magdalena, NM, and Lou Ann (Roger) Leonard of Three Rivers; four grandchildren, Tyler (Cheryl) Major, Caleb Boca, Emily (Charles) Fritts, and Keri (Ben) Roberts; six great-grandchildren; a sister, Betty Dibble of Vicksburg; nieces and nephews; and her faithful dog, Peanut. She was preceded in death by her parents; a sister, Barbara Eberstein; and a brother, Joe Kline.
Cremation has been conducted. The family will have a memorial service at 11:00 am on Friday, Sept. 18, 2020 at the Hardy home, 52390 Lawrence Rd., with Rev. David Farrell officiating. Interment will follow in Leonidas Cemetery. It is suggested the memorial contributions be directed to the Colon Caring Kitchen. Memories and condolences may be shared with the family at www.eickhofffuneralhome.com