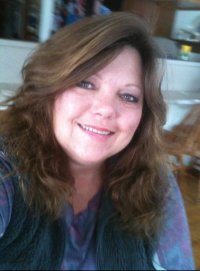 Laurie Ann (Phelps) Janing, age 57, passed away peacefully in her sleep on August 25, 2020 from Hypertension Cardiovascular Disease. She was born in Three Rivers, November 4, 1963 to James (Jim) and Joyce Mae Phelps.
Laurie, aka "sweetheart," graduated from Three Rivers High School in 1981. Afterward, she devoted her life to being a great mother and homemaker, as well as managing the office and keeping the books for the family business for many years. She enjoyed participating in 4-H among other clubs growing up. She had a passion for scrap-booking, taking care of her animals, and spending time outdoors.
Laurie is survived by her children: Lisa, Jared, Leanne, Alayna; stepdaughter: Lindsey (Jay) Colten; three brothers: Mike (Vicky), Alan (Michelle), Tim (Chris); two grandchildren: Kayde and Liam; Aunt Claudia, Uncle John, and many cousins. Laurie was preceded in death by her parents.
A celebration of life service will be held on Saturday, September 26, 2020 at 3 p.m. at Fulton Christian Church, located at 14108 East W Avenue, Fulton, MI 49052. Memorial contributions for the Janing family (payable to Leanne Janing) can be mailed to Avink Funeral Home, located at 129 S. Grand Street, PO Box 417, Schoolcraft, MI 49087 or to Laurie's favorite shelter, the St. Joseph County Animal Shelter, located in Centreville. Laurie was certainly loved and will be surely missed.
While at Laurie's webpage at www.aninkcremation.com please take time to sign her guestbook by lighting a candle and/or sharing a memory with her family.
The family is being assisted by Avink Funeral Home & Cremation Society, 129 S. Grand, Schoolcraft, MI 49087. (269) 679-5622.