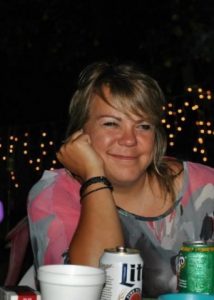 Stacy Lynn Conklin-Kittle, age 40, of Westland, Michigan passed away unexpectedly Monday, August 31, 2020.
Stacy was born on August 6, 1980 in Three Rivers, a daughter of Mark Mavis and Cindy Conklin.
Stacy graduated from Centreville High School with the class of 1998. Following graduation Stacy attended Specs Howard where she would study to become an Audio Technician.
On July 11, 2000 Stacy married Mark Kittle in Centreville. Mark would precede her in death on January 07, 2016.
Stacy is survived today by her children: Carrian and Cody Kittle, her mother Cindy Conklin, close friend Jack Shank, and her mother and father in law Tim and Drema Kittle.
Stacy was preceded in death by her husband Mark Kittle, and grandparents: Jerry and Shirley Conklin.
The Kittle family will receive friends and family on Wednesday, September 9, 2020 from 12 to 2 PM at the Schipper Funeral Home. A funeral service will be performed by pastor Tim Mitchell following the visitation at 2:00 PM. There will be no committal as cremation will follow the funeral service. In lieu of flowers the family asks memorials be made to the Kittle family to help with funeral expenses.