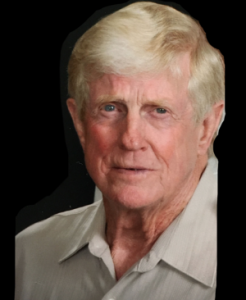 Harold (Butch) Seymour, age 77, of Constantine, passed away on Monday, October 26, 2020 at home with his family, after being diagnosed 8 weeks ago with Acute Myeloid Leukemia.
Butch was born January 14, 1943 in Jacksonville, FL to Harold B and Mary Frances Seymour. He moved to Michigan in 1968 and he met his future wife Carole Melville on December 31, 1968 at a New Years Eve party. They were married November 16, 1969.
Butch was a past member of the Constantine Fire Department for 15 years and served as Assistant Chief, a member of the Constantine American Legion Post 223, where he served as Commander, and a member of the Messiah Lutheran Church in Constantine.
Butch is survived by his wife, Carole Seymour, son Ryan (Lupita) Seymour, daughter Staci (Jose) Guajardo, grandchildren Jacob and Jacie Seymour, Sophia Perez, Ethan Arnold, Katherine and Ana Guajardo, sisters Delores (Roger) Pruitt, Sandra Conner, and Billie Jean Johnson. He was preceded in death by his parents and brother Richard Wayne Seymour.
Cremation has taken place and a private family service may be scheduled for a later date. Memorial contributions can be given to Messiah Lutheran Church, 185 W Fifth St., Constantine, MI 49042 or Heartland Hospice Care , 8075 Creekside Dr. #120, Portage, MI 49024. Online messages may be left for the family at www.eleyfuneralhomes.com.