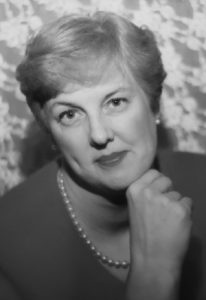 Margaret Ann Baker, age 72, of Sturgis, passed away on Thursday, October 15, 2020 in Constantine. Margaret was born in Three Rivers on July 6, 1948, a daughter of Frederick and Christina (Myer) Baker.
She attended Constantine High School, graduating in 1966. After high school, Margaret received an Associate's Degree from Jackson Community College, a Bachelor's Degree in Education from Central Michigan University, and finally her Master's Degree in Special Education from Indiana University of South Bend. She began her teaching career for Constantine Elementary School in 1970, before transferring to Sturgis Public Schools in 1973, where she taught until retiring in 2008.While at Sturgis she coached Middle School track and High School volleyball accompanying the team to Russia following the state championship season. After retirement, Margaret was the Special Education Coordinator in Sturgis. She also served adults with special needs in Indiana.
Margaret collected antiques and glassware. She loved to go shopping and decorate her house for each season. She adored her nieces and nephews and spent as much time with them as she could.
Surviving Margaret are her siblings Nancy Hill of Constantine, Ralph (Susan) Baker of Lexington, OH, and Steven Baker of Sturgis; step-siblings Linda (Ken) Tabbert of Three Rivers, Paul (Lou) Carlson of Allen, TX, and Christopher (Dawn) Carlson of Watervliet; and many nieces, nephews, great nieces, and great nephews.
She was preceded in death by her parents, sister-in-law Deborah Baker, and brother-in-law Bill Hill.
According to her wishes, cremation has taken place. No public services will be held. Interment of ashes will be in Constantine Township Cemetery.
Arrangements were entrusted to Eley Funeral Homes, Constantine. Online messages can be left for the family at www.eleyfuneralhomes.com.