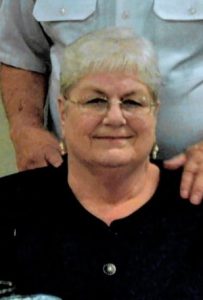 Carolyn Marie Kaylor, age 72, of Three Rivers, passed away Saturday, November 22, 2020.
She was born July 1, 1948 to Lester and Una Thompson of Moorepark Road, Three Rivers.
She was active in youth 4-H showing sheep, cattle, horses, and woodworking and sewing.
She is survived by her husband of 37 years, David Kaylor; children, Norman McDowell, Brian McDowell and stepson Adam Kaylor all of Three Rivers; grandchildren, Brian McDowell Jr. of Three Rivers and Victoria Huddleston of Albany, Ky.; great-grandchildren, Persephone McDowell of Three Rivers and Oliver Huddleston of Albany, Ky.; siblings, Loretta Lash of Vicksburg and Ramona LeMieux of Edwardsburg.
She was preceded in death by her parents; one sister, Sharon Monroe of Taylor, Mich. and Gale Thompson of Three Rivers.
According to family wishes, she has been cremated; burial of cremains will be held at Moorepark Cemetery at a date to be announced.
Arrangements by Hohner Funeral Home.