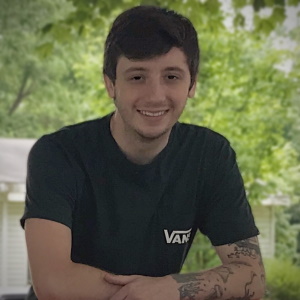 Nathan Andrew O'Shea, age 23, of Constantine, passed away on Tuesday, November 17, 2020 at his home.  Nate was born in Valporaiso, IN on February 19, 1997, a son of Jennifer O'Shea and James Bouque. He graduated from Constantine Schools and went on to Baker College where he took some cooking classes.  Nate's passion was cooking.  He previously worked for the Harvey House, Appoloni's, Landmark, and Pub 21.  He also enjoyed gaming, skateboarding, kayaking, and playing disc golf.
Surviving are his mother and step father, Jennifer O'Shea and Charlie Roberts of Constantine; sisters Taylor Gravel and Felicity Roberts of Constantine; grandparents Lorraine Taylor (Gary Akins) of Constantine, Glenn O'Shea of Ft. Myers, FL, and Bill and Donna Gravel of Chesterton, IN; aunt Courtney (Jeff) Jones and niece and nephew Elise and Garrett Jones, all of Naples, FL; uncle Jack "Pete" (Kris) Taylor and nephew Ben Taylor of Hobart, IN; and step father Rob Gravel.
He was preceded in death by his grandpa, Jack Taylor.
Relatives and friends will be received on Sunday, November 22 from 3 to 6 PM at Eley Funeral Home in Constantine.  Current COVID-19 restrictions will be enforced and masks are required.  Cremation will then take place.  Memorial contributions can be given to the family.  Please visit www.eleyfuneralhomes.com to sign Nathan's online guestbook and to leave messages for the family.