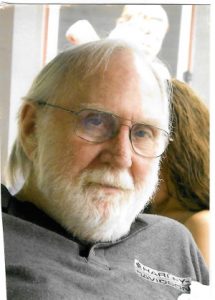 Tommy Ray Hoyt, age 77, of Constantine, died on Friday, November 20, 2020 at his home. He was born April 8, 1943 in Constantine, a son of Daniel and Betty (McMillan) Hoyt. Tommy graduated from Constantine High School in 1961. He served in the United States Army from 1963 to 1970 receiving the rank of Captain. On July 26, 1968 he married Kazue Nakahara in Honolulu, Hawaii.
Tommy worked as an independent truck driver for many years at Trailer Transit Inc. of Porter, IN. He was a member of the Three Rivers American Legion and played Euchre at the Three Rivers, Constantine and Marcellus Legions. Tommy enjoyed being outdoors working in his yard and pole barn.
Surviving are his sisters Judith Ann McDowell, Constantine, Donna Jean Furlong, Three Rivers and brother Kenneth James Hoyt of Three Rivers, many nieces and nephews.
He was preceded in death by his parents, wife Kazue Hoyt and brother in law Phillip Furlong.
Relatives and friends will be received Monday from 5 to 7 pm at Eley Funeral Home in Constantine. Graveside Military services will be held at 11 am Tuesday at Peek Cemetery in Constantine. Chaplain Norman Stutesman, American Legion Hice-Shutes Post # 170 will officiate. Online messages may be left for the family at www.eleyfuneralhomes.com.