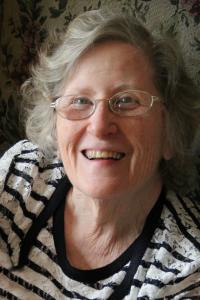 Alice Louise Kempton, age 84, formerly of Tekonsha, passed away on Thursday, December 10, 2020 at Birch Meadows AFC in Three Rivers.
A private family graveside service will be held at Riverside Cemetery in Tekonsha, with her son, Pastor Douglas Kempton, of Grace Community Church in Detroit, officiating. A public celebration of life will be held in the summer of 2021. The family is being served by Lighthouse Funeral & Cremation of Union City.
Alice was born March 12, 1936 in Battle Creek, to Clinton "Mike" and Leora (Green) Seadorf. After graduating in 1953 from Vicksburg High School, she married Vernon Kempton on November 7, 1953 in Vicksburg. He survives. The couple made their home in the Tekonsha/Homer area until moving to South Florida from 1963-1974, at which time they returned to Tekonsha. Alice spent many years as a devoted mother and homemaker. She later worked as an optometrist's assistant in Deerfield, FL. Beginning in 1984, she owned and operated Kempton's Country Classics antiques in Girard. More recently, she had resided in Jones for a dozen years.
Always active in church and community, Alice was a member of the First Baptist Church of Tekonsha and later attended Riverside Church and Verse by Verse in Three Rivers. She loved the Lord and participated in Women's Aglow ministry and Young Mothers' Club. Alice enjoyed cooking and baking. She was a selfless person who put the needs of her children and family first. She always had extra kids around the house and was a mother to many. Her solid faith and loving presence will be greatly missed.
In addition to Vernon, her husband and soulmate of 67 years, Alice is survived by her children, Daniel (Bonnie) Kempton of Union City, Deborah (Carl) Bowers of Jones, Dawn Copas of Tekonsha, David Kempton of Boonesboro, MD, Denise (Steven) Lawhead of Boonesboro, MD and Douglas (Meg) Kempton of Detroit; 16 grandchildren, 28 great-grandchildren; two great-great grandchildren; and her sister, Jean (Larry) Reisch of Port St. Lucie, FL.
Alice was preceded in death by her parents; a sister, Michelle Allison; a stillborn son (1954) and a son-in-law, Alan Copas.
Memorial donations are suggested to the Alzheimer's Association, 200 Turwill Lane, Suite 6, Kalamazoo, MI 49006.
Please visit www.lighthousefuneral.com to share memories, pictures and videos with the family.