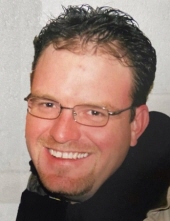 Andrew Kenneth Allen "Andy" Beamish, age 50, of Green Bay, Wisconsin and a former resident of Sturgis, passed away Wednesday, December 9, 2020 at his home.
He was born November 13, 1970 in Battle Creek, son Roger A. and Jane (Woods) Beamish.
Andy had resided in Green Bay for the past 4 years coming from Newark, New York to pursue his lifelong dream of owning and operating his own bowling center. His early life was spent in Sturgis where he was a graduate of Sturgis High School with the class of 1989.
Andy was currently in the process of purchasing his own bowling center that would be named Uncle A's Luxemburg Bowl.
Being a Beamish he inherited the passion for the sport of bowling. He also enjoyed time spent on the water especially while boating. Andy had a gift for anything mechanical. He could build nearly anything with no plans or instructions needed. Andy had many hobbies and interests and always had the next great idea but what he truly loved was time with his family, friends and especially his daughter.
He is survived by one daughter: Mary Katherine "Katie" Beamish of Sturgis; mother: Jane Beamish of Newark, New York; two sisters: Leslie (Parker) Beamish Bohn, III of Jackson, New Jersey and Chrissie (Doug) Beamish Kent of Newark, New York; two nieces: Sydney Bohn and Natalie Kent; two nephews: Justin Bohn and Brandon Bohn; his girlfriend and angel: Lisa Burley of Newark, New York; aunts: Saralee Lambert of Pensacola, Florida, Jackie Brewer of Ann Arbor, Jeanne (Dave) Grabe of Battle Creek and Mary (Cliff) "Bizz & Buzz" Bee of Coronado, Colorado; cousins: Shawna Fisher of Pensacola, Florida, Liddy Day of Battle Creek, Kraig Brabson of Dallas, Texas, Steven Bee of San Diego, California and Dr. James Bee of Colorado Springs, Colorado.
The family will receive friends from 3:00 to 7:00 P.M. Thursday at the Hackman Chapel of Hackman Family Funeral Homes, 114 S. Nottawa St., Sturgis, MI 49091, 269-651-2331. Due to the COVID-19 pandemic and restrictions of gatherings, the current limitations of no more than 20 people in the funeral home at a time will be followed and face masks are required.
The family suggests in lieu of flowers memorial donations be directed to the Uncle A's Youth Bowling Scholarship Fund, c/o: Lyons National Bank, 750 W. Miller St., Newark, NY 14513.
The obituary is also at www.hackmanfamilyfuneralhomes.com where we encourage relatives and friends to share memories and leave condolences for the family.