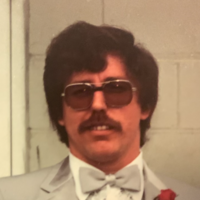 Bobby Hodge, age 71, died on Wednesday, December 23, 2020 at Ascension Borgess Hospital in Kalamazoo. He was born March 16, 1949 in Holland, Missouri, a son of James and Maidress (Hardin) Hodge. Bobby graduated from Dowagiac High School and attended the Seminary to become a minister.
He served as minister for the Pentacostal Church of God in many communities in Michigan. After the ministry he drove semi truck for the manufactured housing industry.
He enjoyed music especially playing the guitar.
Surviving are his son Bobby L (Billie) Hodge, Plymouth, IN, daughters Tara (Ron) Greulich, Constantine, Crystal (Shane) Hetchler, Constantine, Becki (Jeremy) Johnson, Sturgis, grandchildren Devon (Destany) Greulich, Drew Russell, Lily Russell, Madalyn Hodge, Logan Hetchler, Ava Hetchler, Lucas Johnson, Brady Johnson, Gabe Johnson and Lydia Johnson, great granddaughter Anastasia Greulich, brothers Paul (Sharon) Hodge, Larry Hodge, sisters Belinda Checkly, Frances Caruthers and Evelyn Caruthers.
He was preceded in death by his parents, great granddaughter Jane Greulich and brothers James Hodge and Lester (Joyce) Hodge.
Relatives and friends received on Sunday from 3 to 6 pm at Eley Funeral Home in Constantine.
Private family services were held at the Constantine Township Cemetery. Memorial contributions may be directed to the family to help with expenses. Please visit www.eleyfuneralhomes.com to sign Bobby's guest book and to leave a message for the family.