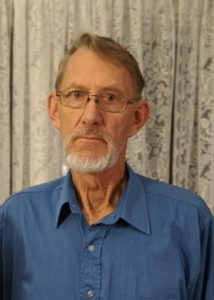 Elmer J. Detweiler, age 70, of Centreville, went to be with Jesus on Wednesday, December 23, 2020. Elmer was born on May 10, 1950 to John and Fanny (Mast) Detweiler. He was married to Clara Miller on September 18, 1970.
In 1968 he moved to Paraguay with his parents, where he met Clara. This is where his passion for horses and cattle began. In 1991, he moved his own family to Michigan where he had a dairy farm and helped many in the community take care of their animals.
Elmer is survived by his wife Clara and six children: Erleen (Pennsylvania), Leroy (Michigan), Arthur (Lisa), and their children, Aliyah, Justin, Jediah, Clark, and Darci (Pennsylvania), Janice (Joshua) Snader, and their children, Adilene and Elliot (Ohio), Andrew (Stephanie) and their children, Ezekiel and Iris (South Carolina), and Eric (Michigan), his parents and thirteen siblings.
Elmer was preceded in death by his two sons, Vernon and Ervin.
"Give thanks in all circumstances; for this is the will of God in Christ Jesus for you." -1 Thessalonians 5:18
The viewing and funeral will be held at the Community Youth Center. Burial will follow at Pilgrim Fellowship Cemetery.
Arrangements by Schipper Funeral Home.