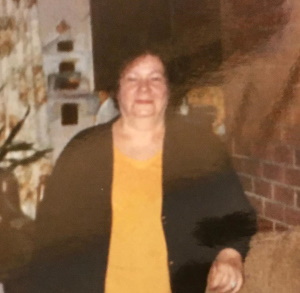 Joan Ruth Dugan, age 93, of Indianapolis, passed away on Monday, Nov. 30, 2020. She was born in Terre Haute, IN on Feb. 25, 1927 the daughter of Orville and Grace (Behringer) Utterback. She was married to Richard C. Dugan on Nov. 27, 1949 in Indianapolis. They resided in Three Rivers for thirty years during Richard's employment at Wells Manufacturing. She was a member of the Order of Eastern Star.
Joan is survived by her brother, Richard Utterback of Beech Grove, IN and her extended family. She was preceded in death by her parents; her husband, Richard in 1984; three sons, Stephen, James, and John Dugan; daughter, Jackie Dugan.
A graveside service will be held Tuesday, December 8, 2020 at 11am at Riverside Cemetery in Three Rivers with Rev. R. Mathias officiating.
Local arrangements were handled by the Eickhoff Farrand Halverson Chapel of Three Rivers. Memories and condolences may be shared at www.littleandsonsbeechgrove.com or at www.efhchapel.com
Local arrangements were handled by the Eickhoff Farrand Halverson Chapel of Three Rivers. Memories and condolences may be shared at www.littleandsonsbeechgrove.com or at www.efhchapel.com