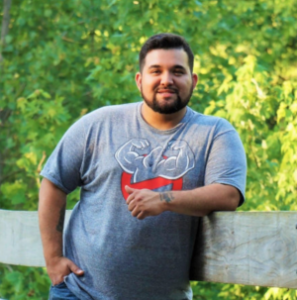 Nicolas Cruz Trevino, age 35, of Hartford, passed away on Sunday, December 6, 2020 at Spectrum Health Butterworth Hospital in Grand Rapids.  Nicolas was born in Weslaco, TX on May 18, 1985, a son of Gilberto and Ramona (Cruz) Trevino.
Nicolas worked in the agriculture manufacturing business, and previously was a manager at Bell's Brewery for 9 years.  He loved to barbecue, and even designed and built his own built-in smoker.  He was a very talented drawer.  Nicolas was always the life of the party and enjoyed to dance, especially to oldies music.
Surviving are his parents Gilberto and Ramona Trevino of Centreville; children Linda Pedraza, Gonzalo Pedraza, Rosa Lopez, Noe Lopez, Abby Trevino, and Nicolas Trevino, Jr.; siblings Enrique Trevino of Florida, Jesusa Vela of Centreville, and Daniel Trevino of Contantine; and numerous nieces and nephews.
He was preceded in death by his grandfather Ismael Cruz and sisters Cruz Trevino and Adelita Cruz Trevino.
Relatives and friends will be received Friday, December 11, 2020 from 4:00 to 6:00 PM at Faith Finders Church in Constantine.  Social distancing guidelines will be followed and masks are required.  According to his wishes, cremation will follow.
Arrangements were entrusted to Eley Funeral Homes, Constantine.  Please visit www.eleyfuneralhomes.com to sign Nicolas' online guestbook and to leave messages for the family.