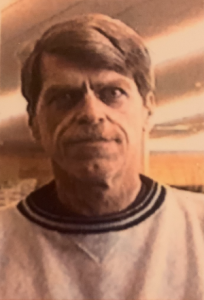 Robert F. Bowling, age 73, of Constantine, passed away Friday, January 15th, at his home. He was born in Harlan, KY on Oct. 7, 1947, a son of James and Lena (Bonner)Bowling. Bob graduated from Campbellsville High School in KY. He served in the U.S. Air Force during the Vietnam War. Bob was the owner and operator of a radiator service company in Glenwood Springs, CO. He had previously worked in the cement industry as an inspector. On August 12, 2020, Bob married Rebecca Tacey in Constantine. Bob was an accomplished stained glass artisan. He had also worked as a snow boarding instructor while in Colorado.
Surviving Bob are his wife Rebecca Bowling, Constantine; daughter Tatia (Don) Dugger, Kirkland, IL; grandchildren Jacob (Haley) Dugger, Wauwatosa, WI, andZachary Dugger, Kansas City, MO; brother Rufus (Burnetta) Bowling, South Bend; sisters Nanci Sanders, South Bend, and Lee Allen (Bernie) Newcomb, Campbellsville, KY; and several nieces and nephews.
He was preceded in death by his parents and brother James Keith Bowling.
Visitation will be held 2:00 PM to 4:00 PM on Sunday, January 17th at Eley Funeral Homes, Inc. in Constantine.  Private funeral services will be held for the family. The family requests donations to ASPCA at www.aspca.org or at the funeral home. Please visit www.eleyfuneralhomes.com to sign Bob's online guestbook.