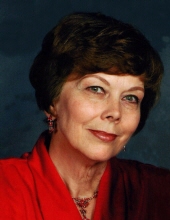 Carolyn M. Wickey, age 71, of Sturgis, passed away Thursday morning December 31, 2020 at home with her family by her side. She was born on October 14, 1949 in Winter Haven, FL a daughter to Stuart and Louise (May) Stowell.
On October 1, 1967 at Locust Grove Mennonite church she married John W. Wickey. Carolyn was a graduate of Sturgis High School with the class of 1967 and had been employed by Bell Telephone, McLaughlin and Miller, City of Sturgis, and Abbott laboratories throughout her life.
She was currently a member of Grace Sturgis church and she had taught Sunday school for over 30 years at several local churches.
Surviving are her husband of 53 years John Wickey; three sons Travis (Katya) Wickey, Spencer (Amanda) Wickey, and Justin (Becca) Wickey, all of Sturgis; grandchildren: Jessica and Jennifer Wickey, Aaron and Mikayla Wickey, Anna and Matthew, Madeline and Gift Wickey; and her mother: Louise Stowell of Florida; a brother: Frank Stowell of Florida; a sister: Linda Stepien of Elkhart, and a half sister: Roxanna Southwell of Florida.
She was preceded in death by her father, son: Keith Wickey in 1974, a brother: Ron Stowell and sister: Angela Buchannan.
She was noble, classy, steadfast and kind. She loved the Lord, and worshipped with all her heart. She loved her family well.
The family will receive friends and relatives for visitation from 4:00 to 8:00 PM, Wednesday, January 6, 2021 at Grace Sturgis church, 300 Timothy, Sturgis, MI 49091.
Services celebrating the life of Carolyn M. Wickey will be held at 1:30 PM, Thursday, at the church with Rev. Luke Eicher, officiating. Livestream options will be available under the title "Carol Wickey Funeral" via the Grace Sturgis app, YouTube (search Grace Sturgis), and Boxcast (www.gracesturgis.com). Internment and graveside services will follow in Prairie River Cemetery. Due to the risk of COVID-19, no meal will be served.
The visitation and services will be closed-casket to respect Carol's wishes.
Her obituary is also at www.hackmanfamilyfuneralhomes.com where personal messages of support may be left for the family.