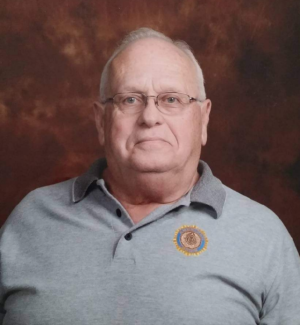 Jeffery Lynn Johnson, age 79, passed peacefully to Heaven on Tuesday, January 26, 2021. He has been reunited with his wife of 52 years, Diana Marie Johnson, whom he lost 4 years prior. He was a resident of Centreville, along with his two sons, William Michael and Jeffery Charles.
Jeffery was born January 25, 1942 and grew up in and around the Centreville area. He graduated a proud Centreville Bulldog in 1961, where he was active in sports.
Jeffery was the son of Charles and Vivian Johnson, of Centreville, who preceded him in death. He has two brothers Joseph and Jerry, and one sister Jenny, multiple nieces, nephews and grandchildren that love him dearly and will miss him greatly.
Jeffery was a proud member of the United States Air Force where he served his country in the Vietnam War.  When he returned home, he still kept his oath to protect us "from all enemies, both foreign and domestic."  Jeffery proudly served with the East Windsor Fire Department in New Jersey, where he reached the rank of Captain.  Jeffery then moved the family to South Carolina where he was a volunteer firefighter with the Irmo County Fire Department and as a Sheriff's officer with the Lexington County Sheriff's Office.
Upon leaving South Carolina he moved to Florida then onto Arizona where he and Diana became extremely active members in the American Legion. There he became a district Commander with the Sons of American Legion, and at the same time holding officers' positions with the American Legion, the 40 & 8 and the VFW.  He later retired to Centreville, his birthplace and childhood home, with his wife and two sons and again proudly decided to serve his community holding offices for the village of Centreville.  He held multiple officer's positions in Three Rivers and Sturgis with the American Legion, the 40 & 8 and the VFW.
Jeffrey loved his country, loved this community and loved his family. He proudly displayed his American flag outside of his house.  After speaking with him for 2 minutes he was not only your friend, but willing to fight for you and what was right at all costs. He was a man full of honor, pride, discipline and a great example to those around him.  He will be laid to rest in Centreville next to his wife and beside his parents.  He will be surrounded by multiple family members, including one POW from the Civil War.
Relatives and friends will be received Monday, February 1, 2021 from 3:00 to 6:00 PM at Eley Funeral Home, Centreville.  Religious services will be held on Tuesday, February 2, 2021 at 2:00 PM at Firm Foundation Ministries in Centreville.  Graveside services with military honors will follow at Prairie River Cemetery.
Arrangements were entrusted to Eley Funeral Home, Centreville.  Please visit www.eleyfuneralhomes.com to sign Jeffery's online guestbook and to leave a message for the family.