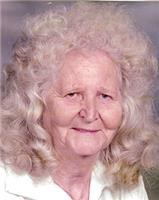 Oleneia Reaper, age 94, of Burr Oak, passed away early Sunday morning, Jan. 7, 2021, at her home, surrounded by her family.
She was born June 6, 1926, in Stacey Fork, Ky., a daughter of the late John and Lula (Haney) Haney.
Mrs. Reaper resided in Burr Oak since 1966, coming from Marion, Ohio. Her early life was spent in Kentucky.
On Feb. 26, 1945, she married Hiram Reaper in Catlettsburg, Ky.
She had been employed for more than 15 years at Doerr Products in Burr Oak, retiring when the company closed.
Mrs. Reaper enjoyed gardening, taking walks around the village of Burr Oak and loved traveling and time spent with family, especially her grandchildren.
She is survived by four sons, Mike (Cindy) Reaper of Hamilton, Ind., Roy (Debra) Reaper of Sturgis, Larry (Dawn) Reaper of Sturgis and Terry Reaper of Burr Oak; three daughters, Daisy (Jim) Priest of Burr Oak, Robin (Gary) Fiebelkorn of Burr Oak and Glenda (Jim) Wetmore of Wayland; 28 grandchildren; 54 great-grandchildren; three great-great-grandchildren; a brother-in-law, Wendal Stacey of Kentucky; and many nieces and nephews.
She was preceded in death by her parents; her husband; a son, Hiram Reaper Jr.; a daughter, Pauleneia Weaver; a grandson, Shawn Reaper; five brothers; and two sisters.
A graveside service celebrating the life of Oleneia Reaper will be held at 11 a.m. Thursday at Burr Oak Cemetery. The Rev. George Milliman of Burr Oak Missionary Church will officiate.
Hackman Family Funeral Homes of Sturgis is entrusted with arrangements.
The family suggests those wishing to make a memorial donation in Mrs. Reaper's memory consider Burr Oak Missionary Church, P.O. Box 106, Burr Oak, MI 49030.
Her obituary is also at www.hackmanfamilyfuneralhomes.com, where relatives and friends may share memories and leave condolences for the family.