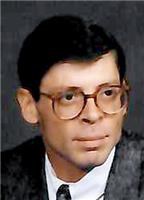 Scot Lee Allabach, age 60, of Nottawa, passed away on Saturday, January 23, 2021 at the Laurels of Galesburg.  Scott was born on March 22, 1960 in Sturgis, a son of Graydon and Daisy (DuVall) Allabach.  He attended Centreville and White Pigeon Schools, later receiving his GED.
In 1977, he married Kathy Hahn in LaGrange; they were later divorced.  In 1981, he married Barbara Lahman in Sturgis; they were later divorced.  Scot was a very talented singer, and enjoyed playing the piano and guitar.  He was a thinker and a dreamer, making him extremely artistic, mechanically inclined, and could fix and make anything.
Surviving are his children Jenna (Allabach) McPherson, Alex Allabach, and Travis Allabach; grandchildren Johnathan, Katherine, Kyle, and Lauren Kozloff; and siblings Ken (Susan Beth) Allabach of Centreville, Crystal Renae (Paul) Updyke of Pinedale, WY, and Denise (Keith) McCoy of Cosholton, OH.
He was preceded in death by his parents.
According to his wishes, cremation has taken place. No public services will take place at this time.
Arrangements were entrusted to Eley Funeral Home, Centreville.  Please visit www.eleyfuneralhomes.com to sign Scott's online guestbook and to leave a message for the family.