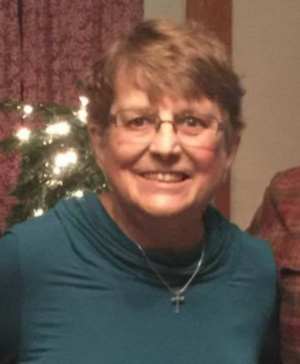 Anna M. Arnold, age 69, of Constantine, passed away with her family by her side on Wednesday, February 24, 2021 at Borgess Hospital from complications of a chronic illness. Ann was born in Three Rivers on May 28, 1951, a daughter of John and Doris (Harlan) Kazwell. She graduated from Constantine High School in 1969. On December 27, 1969, she married William Arnold at the Trinity Missionary Church in Constantine.
For many years Ann owned her own sewing business for both personal friends and commercial businesses. She loved spending time in her flower garden, and going camping and hiking in the Smokey Mountains. Ann also enjoyed spending time with her family, passing on many traditions to her daughters and beloved grandkids. Ann was a member of the Meek's Mill Garden Club and her Church Women's Group. She also served on the committee to build the new Constantine High School.
Surviving Ann are her husband, William Arnold of Constantine; daughters Lori Arnold of Constantine, Karen (Mike) VanAntwerp of Mattawan, and Kim (Shawn) Hulin of Centreville; grandchildren Nick, Brady, Karlee, Maxx, Will, and Kate; siblings Kathy (Judson) Woods of Oak Park, IL, Tim Kazwell of San Diego, CA, Ruth Ann (David) Horn of Granger, and Mary Lou Wilson of White Pigeon; and several nieces and nephews.
She was preceded in death by her parents, stepmother Violette (Wilson) Kazwell, and brother Terry Kazwell.
Relatives and friends will be received Sunday, February 28 from 2 to 6 PM at Eley Funeral Home in Constantine. Religious services will be held Monday, March 1 at 11 AM at Constantine Messiah Lutheran Church.Ann's funeral service can also be viewed live on the Eley Funeral Home Facebook page (https://www.facebook.com/EleyFuneralHomes). Interment will follow in Constantine Cemetery.
Memorial contributions can be given to the Memorial for Anna Arnold, dedicated to children suffering from the loss of a parent. Checks can be made St. Joseph County United Way.
Please visit www.eleyfuneralhomes.com to sign Ann's online guestbook and to leave a message for the family.