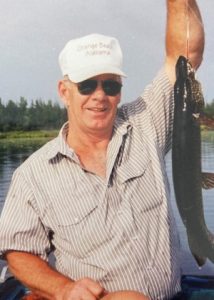 Clifford R. Parks, age 79, of Colon, passed away Friday, March 5, 2021 at Glenn Arbor Hospice Residence in Battle Creek.
Clifford was born on August 19, 1941 a son to the late Harold and Geraldine (Squires) Parks.
Clifford lived his entire life in the Colon and Battle Creek area. He attended Augusta Schools.
Clifford was married to Ruth (Adams) Parks, who preceded him in death on January 22, 2011.
Clifford is survived by his 2 sons David Parks of Colon and Dough Parks of Athens, 4 grandchildren: Sara, Leah, Jason and Tony, a great granddaughter Shealyn, 3 brothers: Joe, Jerry, and Bill Parks, a sister Ida Cobb, and several nieces and nephews.
Besides his parents, Clifford was preceded in death by his wife Ruth Parks, a son Dan Parks, an infant son Don, and several brothers and sisters.
The Parks family will receive friends and relatives on Monday, March 8, 2021 from 4 to 7 PM at the funeral home. A funeral service celebrating the life of Clifford will be held Tuesday, March 9, 2021 at 11 AM with Rev. David Farrell officiating. Interment will follow in Harrison Cemetery.