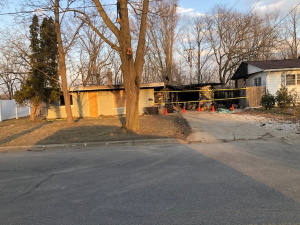 The force of a house explosion in Three Rivers over the weekend was felt throughout the area, according to fire officials.
Three Rivers fire chief Jeff Bloomfield said the incident occurred around 8 p.m. Saturday at 521 N. Douglas Ave.  Following the explosion, the residence was on fire, and the fire spread to a neighboring residence.
Fire personnel managed to extinguish the blaze in about 15 minutes.
No injuries were reported.  Cause of the explosion remains under investigation.