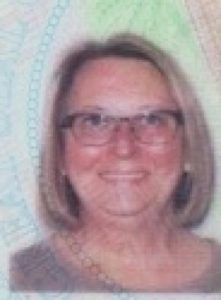 Victoria D Miller, age 67, Bradenton, FL passed Wednesday, April 21, 2021 from omplications of ALS. Vicky was born June 26, 1953 in Three Rivers, and graduated in 1971 from High School.  She graduated in 1983 from Glen Oaks Community College, and graduated in 1989 from Bronson School of Nursing. She was employed at GTE for 10 years, and at at ReMax for 14 years. Vicky retired in 2018 from Borgess ProMed.
She was preceeded in death by brother Larry Wagner. She is survived by husband Gary Miller, brother Dick Wagner, sister Gloria Schuster, Son Michael Hoopingarner, Son Jared Hoopingarner, step son Stewart Miller, step son Brandon Miller, step daughter Kristy Miller
Funeral Service: Private family service in Bradenton, Florida. The family is requesting donations in the name of Victoria Miller to the ALS Association in lieu of flowers. Vicky was a caring individual and was dearly loved by all who knew her. She will be greatly missed by friends and family.
Baldwin Brothers in Bradenton Florida. WWW.Baldwincremation.com