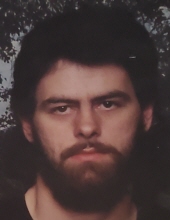 Wilfred "Willie" G. Vaillancourt, III, age 56, of LaGrange, died March 24, 2021 at his home.
Willie was born on October 15, 1964 in LaGrange to Wilfred G. Jr. and Betty (Nettrouer) Vaillancourt.
Living most of his life in LaGrange County, he had worked in the trailer factories in the area. He loved watching NASCAR and listening to rock music, playing it as loud as it could go, his favorite band was Metallica. He liked to build model cars and always put so much detail into doing them. Willie loved cars, especially liked MOPAR, and just liked to go fast and that is how he lived his life.
Surviving Willie, is his mother Betty Vaillancourt of LaGrange; two sons, Cory Vaillancourt of Tiffin, IA, and Sean Vaillancourt of Waldron, MI; a step-son, James (Leeanne) Foster of Fremont, IN; his three sisters, Shelley (Bob) Britton of Howe, Vicki (Chris) Wicker of LaGrange, and Becky (Jason) Cline of Sturgis; and his six brothers, Jimmy Vaillancourt of Three Rivers, Jeff Vaillancourt of St. Augustine, FL, Greg Vaillancourt of Howe, Lee Vaillancourt of St. Augustine, FL, David Vaillancourt of LaGrange, and Doug Vaillancourt of LaGrange; along with several nieces and nephews.
Preceding him in death was his father Willie Vaillancourt, Jr.; and brother, Chad Vaillancourt.
A Celebration of Willie's life will take place on Saturday, April 10, 2021 at 2:00 pm at the home of his brother, David Vaillancourt, 1650 W 195 N, LaGrange, IN 46761. There will be a graveside service on April 11, 2021 at 2:00 pm at Greenwood Cemetery in LaGrange, IN.
In lieu of flowers, memorials may be made to Parkview LaGrange Hospital Foundation, 207 N. Townline Road, LaGrange, IN 46761.
Arrangements by Frurip-May Funeral Home.