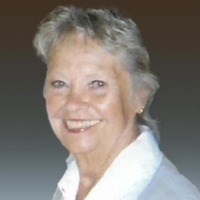 Norma J. Knautz, age 92, became an angel on Wednesday, June 23, 2021. Born in Chicago on July 2, 1928, Norma Jeanne Johnson was an only child but was close to many of her cousins. After graduating from Roosevelt High School and spending time at the University of Illinois, she earned the nickname, "Stormy Normie".
It was during this time when she met her future husband for 52 years, Donald Knautz. Married on June 7, 1952 they had four children over 15 years – three sons and a daughter. While Don built a successful career at WGN-TV, Norma raised the children and was always at Don's side. Raising their family was a challenge as each child had a different personality and different interests. Unfortunately, it became quite painful in 1979 when Jimmy, the youngest, was diagnosed with leukemia. The pain became a lifelong scar for everyone when Jimmy lost his battle in 1980 at the age of 12.
In retirement, they relocated to their cherished Klinger Lake in Michigan where Norma and Don enjoyed life, frequently celebrating with family, extended family and their many friends who lived around the lake. Norma also enjoyed sailing with Don during the Sunday afternoon sailboat races and managed to play a little golf with her pink clubs at Klinger Lake Country Club for many years. Norma always had the best fishing story, recalling how she caught a 9-1/2 ft Blue Marlin while on vacation – a trophy that she proudly displayed on her wall. She loved everything Christmas, from decorating to singing carols, to silly gifts at dinner and everything between. Her shenanigans earned her the name "Silly Grandma".
Norma was preceded in death by her parents, husband, Donald and son, James. She is survived by son Dennis (Connie), Danny, Stephanie (George), and Jason of Fort Worth, daughter Denise Knautz Stafford, her children Darlene (Justin), Jaxon and Dixie, and Daryl (Andrea) of Fort Worth, and son Jeffrey (Kathy), Melanie and Jonathan of Klinger lake.
Interment will be private at a future date.
In lieu of flowers, donations should be sent to the Leukemia Research Foundation, cards can be sent to Denise Stafford, 5044 Lake View Circle, North Richland Hills, TX 76180.
Arrangements by Bluebonnet Hills Funeral Home in Colleyville, TX.